651bfd390c596
Custom Software Solutions for Business
If your software isn't working for you, or you think you need something a bit more unique to the nature of your business, we're here to give you the answers you need. We can tailor make custom software to businesses from a broad range of industries.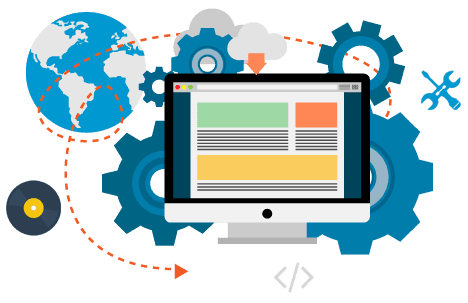 651bfd390c9d9
Why do so many businesses build custom software?
It's quite simple really. With access to the internet, people have access to many more services and companies than they would have in times gone by. This means that competition is fierce. Whilst there is a lot of competition out there, businesses will do all they can to make sure they've got the edge and that special something to put them above other similar companies. Many packaged software solutions, whilst being affordable, simply aren't up to the job and might end up costing a business time and money.
651bfd390cbac
It all starts with the right sort of questions. Knowing exactly what you want helps us to help you. We make no assumptions and make sure that we are developing the best possible software for your business needs.
Get chance
Software design – we work with you to produce exactly what you need. You will be consulted throughout the project until you're happy that you have a workable piece of software that does everything you want it to do.
Testing and quality assurance of your software – we don't just hand over your software when we've finished designing it. We make sure it has been fully tested and ensure we've teased out any issues and fixed any bugs or glitches.
Usability and interaction design – ultimately your software needs to be usable. We ensure that it is useable for everyone that will be using it. Obviously, for us experts, a lot of software is easy to use but we make sure that people who aren't experts in software can still use the products we make.
Technical documentation – you will receive thorough technical documentation to support your software package.
Implementation – we set up and install your software for you and make sure you're completely happy with how it works before we leave you to it.
Maintenance and support – we don't just wash our hands of you when we hand our final software product over. We make sure we're there for you whilst you get used to your new software. We help iron out any issues and fix any bugs.